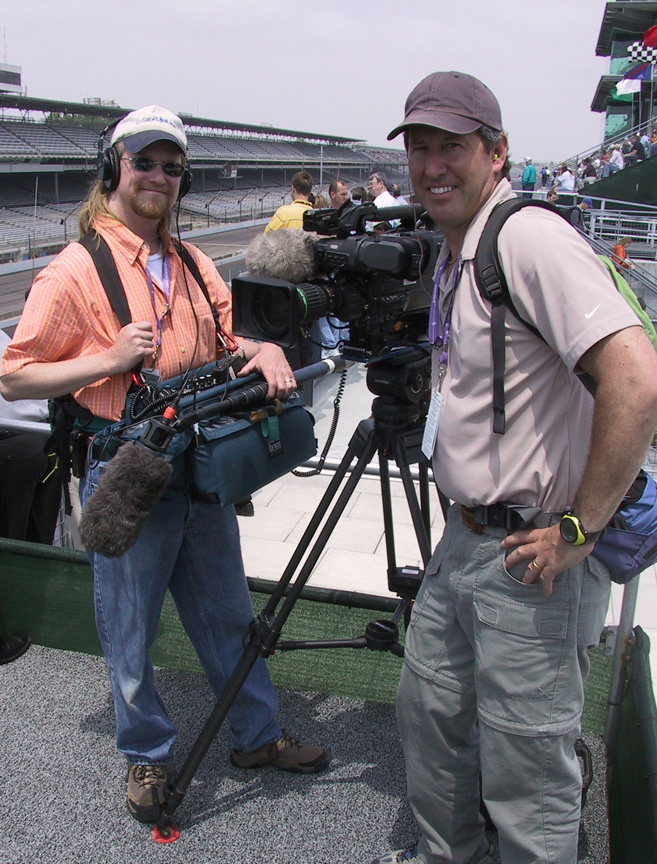 Michael Shamus    Director of Photography
Whether you are creating a story, capturing a story or chasing a story, you can count on Mike
to deliver creative footage to tell it.  News, sports, corporate and commercial.  Over 20
years experience brings a strong blend of high production value with network news crew efficiency.
Mike's swift and artistic approach to any shooting situation is what keeps him at the top of many producers list.
Thomas Moore    Sound Technician
Tom has been working with Mike for over a decade.  His skills and dedication to his craft make him
a vital member of the STI team.  He is experienced and equipped to handle the challenging audio
demands in the field.
Teamwork:    In this time of tight deadlines and tighter budgets,  STI's two man crew approach brings value to your project.  We can bring more production resources to you project more efficiently with a crew that works together all the time.